Why financial advice?
So here you are, you have reached a point in your life, a trigger, a significant change in your situation where a big financial decision needs to made.
Perhaps you are a year or two away from retirement, and now worry about where money will come from. Will you be able to still afford the annual overseas holidays now? Will you be able to continue to enjoy eating out at that lovely little Italian restaurant? Or perhaps you have been running a business for many years, having made many sacrifices and now realise there must be more to life than working seven days a week.
Perhaps you had all your superannuation in those high-risk investment styles, which had done very well during the boom times in the markets. However, with a market downturn, you now fear you have lost it all. Or maybe, after a couple of good years, which has now become a number of bad years, your relationship with your partner has broken down. Or even worse, after many happy years, your loved one has passed away. That loved one you planned to share a future with into your twilight years who also organised the finances, is now no longer around. Though now, you want to explore living the life you want to live. "Where to now," you think to yourself and "Do I have enough"?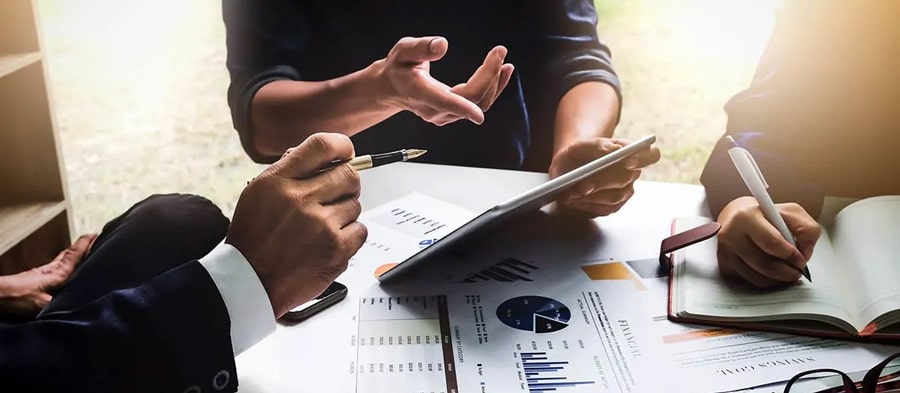 You recall at that last dinner night with those lovely and outgoing friends and how they spoke about their financial adviser. "He is such a lovely fellow," they boast about this man as though he is some sort of a financial wizard. "You should really chat to him," they tell you as they take another sip of their wine. Before you know it, they have pulled his business card out of their pocket, as quickly as a magician pulling rabbits out of a hat. Though you ask yourself, what would I get from financial advice? What is the value to me?
It is easy to be very sceptical of the financial planning industry. In 2018 the Royal Commission into Misconduct in the Banking, Superannuation and Financial Services Industry revealed stories of misconduct within the sector. 1 Over 10,000 submissions were made to the Commission, with 61% relating to banking, 12% relating to superannuation and 9% relating to financial advice. Commissioner Kenneth Haynes, who presided over the Royal Commission, handed down 76 recommendations, with the federal government agreeing to accept all 76 recommendations from the report.
It is easy to be very sceptical of the financial planning industry. In 2018 the Royal Commission into Misconduct in the Banking, Superannuation and Financial Services Industry revealed stories of misconduct within the sector
Since the Royal Commission, many banks operating financial licenses (an ASIC prerequisite to be called a financial adviser is to operate under a holder of a financial services licence) have now decided to move out of wealth management, and instead focus on core banking. Many of the banks have already made this change, with others banks planning to do so also.
Since the Commission, minimum education standards have been set, with new entrants into financial advice needing to hold a relevant degree in financial advice and having to complete professional years before ever being able to set foot in front of a client. Existing advisers have been given until 2024 to upskill and to further educate to reach degree equivalents. Many advisors already hold degrees in disciplines including economics, business, law and even psychology. Advisers also need to complete an exam to confirm they adhere to ethical standards. Advisers are required to be a member of a professional association – such as the Financial Planning Association, SMSF Association or the Association of Financial Advisers. Additionally, a Financial Planners and Advisers Code of Ethics was established in 2019, to provide an ethical code to set the minimum benchmark for advisers to act in the best interest of their clients.
The Value of Advice
More than seven in 10 Australians currently receiving advice believe it has generated more value to them than it has cost
In 2019 fund manager Fidelity International, in connection with Core Data understood a study, The value of advice. 2. A questionnaire was developed and surveyed 2,228 Australians. 594 were retiree and 1634 were non-retirees. 502 of the respondents were currently receiving advice, 570 had previously received advice, whilst 1,156 had never received advice. The report highlighted a 2015 Australian Psychological Society report which found financial well being had a big impact on one's overall well being.
Some of the key findings of the report;
67% of Australians say they worry about money at least monthly
52% of Australians say financial issues have affected their mental health
Further findings from those surveyed that had received financial advice;
Almost 89% of Australians receiving advice believe it has given them greater peace of mind financially
86% of Australians receiving advice believe it has given them greater control over their financial situation
The report determined that advice helps Australians achieve their personal and financial goals. Many of the respondents from the survey said they sought financial advice due to change of life situation, or a trigger event. Four in five Australians that received financial advice confirmed they were able to achieve their financial goals with the help of advice. When asked what personal goals has receiving financial advice help you achieve 43.1% stated living my desired lifestyle.
When asked what personal goals has receiving financial advice help you achieve, 43.1% stated living my desired lifestyle
Where to go for financial advice
Perhaps, now having some understanding of the significant development in financial advice since the Royal Commission, and the outcomes of the value of advice as outlined in the Fidelity International and Core Data research, you wonder where to seek financial advice.
The government website Moneysmart, provides details of how to choose a financial planner 3. Moneysmart explains you should first understand what you want from advice, understanding now much you have and what you want to achieve. The site also explains you should choose the right financial advice for you. Do you have a simple, single-issue advice need? At first glance, many of us believe that our circumstances are quite simple. For some of us, when we dig a little deeper and start asking ourselves further questions, we discover our needs are more comprehensive.
Moneysmart suggests seeking advisers that are members of professional associations – including the Financial Planning Association and the Association of Financial Advisers. Moneysmart also suggests meeting and comparing financial advisers. Asking advisers about their qualifications, what fees you will pay and how they will consult you on important decisions will help choosing the right financial adviser for you.
Introducing a Life Centred Approach to living your desired lifestyle
A lifestyle financial adviser will focus on you, not product
In the research conducted by Fidelity International, over 43% of those surveyed stated financial advice helped them achieve their desired lifestyle.
Many forward-thinking financial planners understand that their clients value lifestyle above all, wanting to do the things in life they would prefer to do, rather than the things they feel they need to do. This type of financial planner goes further with the level of questions they are asking their clients. Called lifestyle, or life-centred financial planners, this cohort of financial planners do not believe they can provide you with any advice until they really understand the life you seek. Only once they understand the goals you want to achieve will they then help you understand the resources available to you have now, the resources you will need, and the resources that will be available to you in the future.
A lifestyle financial planner will focus on you, not product. Product recommendation was explored during the Royal Commission. Rather then focus on returns or replacement of a product, the lifestyle financial planner will focus on helping their clients understand now much is enough. In many instances, this will involve the financial planning practise heavily investing in its process and financial planning software to prepare future forecasting, using conservative assumptions.
A lifestyle financial planner will also take an evidence based approach to financial recommendations. The approach will take its foundation from academically proven concepts, not slick sales tactics. The lifestyle financial planner will have a strong understanding on the emotional impact of investors in making financial decisions. Relying again on academic research, the lifestyle financial planner will understand some of the repeated behavioural traits of investors leading to not so good financial decisions. In many instances, this type of financial planner will offer complimentary initial meetings, sometimes known as discovery sessions. This provides the opportunity for those seeking financial advice to better understand the advice process, without feeling any pressure to rollover their retirement savings.
So, is financial advice worth it? As the research from Fidelity indicated, many people that had received financial advice had received value beyond the cost, both from a tangible and non tangible benefit. Perhaps for those going though the uncertainty from life transitions, including retirement, selling a business, losing money in downturn markets and relationship separations, it is worth it.
The benefit is certainty and peace of mind in knowing you have enough without fear of running out of money is all the value ever needed.
Paul Turner is a Financial (Lifestyle) Financial Planner and a big believer in life not being a rehearsal.
Click here to learn more about Paul Turner and Wealthwise and his approach to advice
Reference:
1. https://financialservices.royalcommission.gov.au/Pages/default.aspx, retrieved 19 April 2020
2. https://www.fidelity.com.au/insights/investment-articles/the-value-of-advice/ 19 April 2020
3. https://moneysmart.gov.au/financial-advice/choosing-a-financial-adviser